Elite Spine Centres:


Your Trusted Chiropractor in Singapore
Get Rid of Your Body Aches with Our Holistic and Non-Invasive Chiropractic Treatment
Have you tried seeing medical doctors and multiple types of alternative medicine but your body aches still persist?
Or maybe you experience relief but your body pain comes back sooner or later?
Our system provides an opportunity for people who experience pesky aches and pains to better manage symptoms and minimise risks of future relapse.
Remember, the normal amount of pain that you feel should be zero!
Here's how our expert chiropractic services can help you achieve your health goals:

Holistic approach that deals with pain right at the source

Customised treatment plan for sustainable and long-term healing

Non-invasive and research-backed therapeutics for a more complete recovery

Relatively inexpensive and low-risk alternative to injections, surgeries, and drugs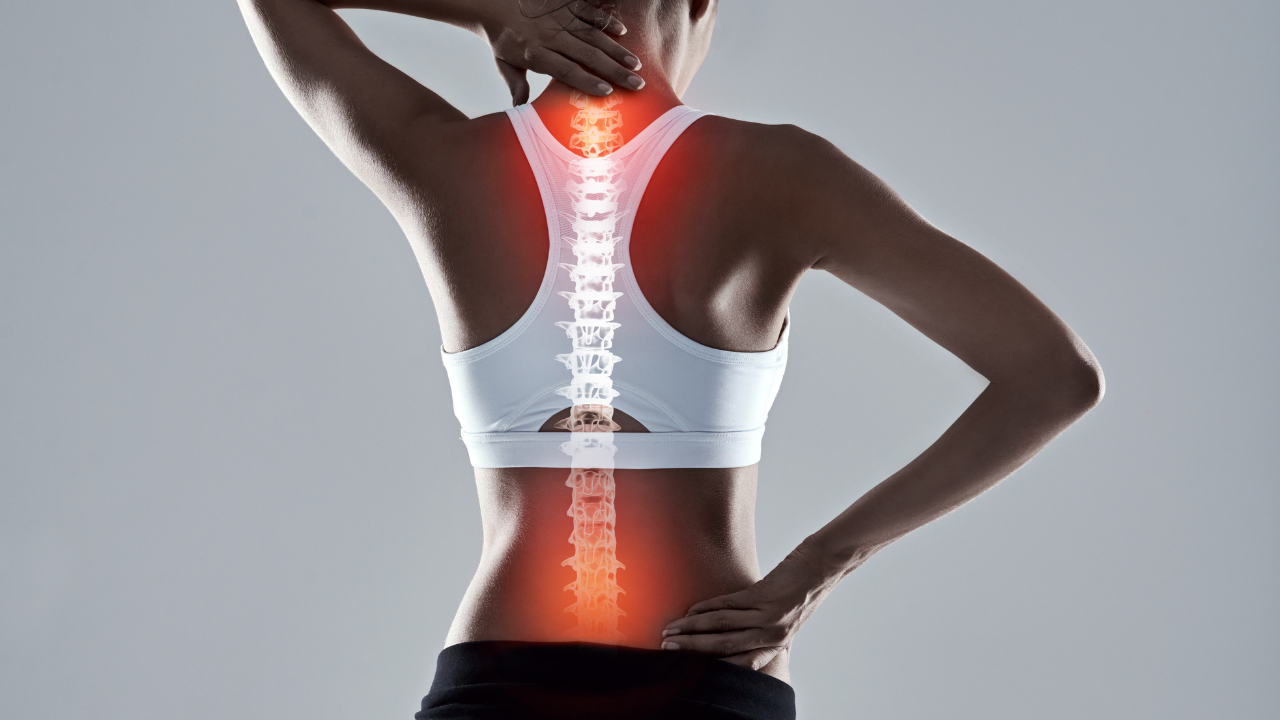 The Best Chiropractic Treatment for Saying Goodbye to These Conditions
Back and Neck Pain
Chiropractic adjustments are proven safe and effective treatment for neck and back pains.
Shoulder Pain
Our chiropractic clinic has the expertise to treat the complex shoulder joint holistically.
Degenerative & Painful Joints
Chiropractic care is an effective holistic measure against osteoarthritis, one of the most common afflictions that lead to knee pain or joint pain.
Poor Posture
With our FCM system, patients are provided with therapy, exercise and tailored lifestyle advice which many find helps to improve signs of poor posture and related symptoms.
Nerve Inflammation
If you have been experiencing nerve problems, such as sciatica or carpal tunnel syndrome you may want to speak with our experienced practitioners. Often patients under our unique FCM system will find their conditions are better managed and improved over time.
Headaches and Migraines
Chiropractic treatments can help recurring headaches, which are often triggered by cervical spine and nervous system problems.
Infant Colic & Ear Infections
Subtle and gentle chiropractic adjustments to a child's spine may help with these issues.
Accidents & Sports Injuries
Proper chiropractic treatment after an injury reduces the chances of long-term complications and pain.
Slipped Disc
Chiropractic care is an effective and non-surgical solution for this common and often debilitating problem.
Sciatica
Chiropractic treatment is effective against sciatica, a condition is defined by back pain that travels down into the buttocks or legs, often accompanied by numbness, tingling, pins and needles and/ or weakness.
Digestive & Respiratory Issues
Chiropractic care is a holistic treatment for undiscovered spinal health issues that may contribute to respiratory and digestive problems.
Tackle Your Health Conditions Once and For All
Have you ever wondered why other Singapore pain solutions or treatments just don't work as well as you want them to?
Or perhaps they bring you temporary pain relief, only for your pain to flare up just as bad as before.
Generally, many therapies only address the symptoms of your condition, meaning they only treat your surface level pains.
To truly rehabilitate your body from conditions such as shoulder pain, neck pain, and many other issues, you need to eliminate the dysfunction which has led to the symptoms in the first place!
Here's how we bring back your optimal health and allow your body to do what it was designed to do more effectively:

Restore the normal function of your neuromusculoskeletal system, and;

Remove the interference in your body's normal mechanics and posture.
A Holistic Treatment for Quicker, Longer Lasting Recovery than at Other Centres
Often, pain is the way your body shows you that something isn't operating the way that it should be.
Let us bring you relief with our Elite Spine chiropractic treatment strategy.
Signature Functional Correction Method (FCM)
Our signature Functional Correction Method (FCM) combines the best in modern chiropractic adjustment strategies, soft tissue therapy, the latest conservative healing technologies, rehabilitative exercises and lifestyle advice into a holistic, customised chiropractic treatment plan for you.
Modern Chiropractic
Concepts
Chiropractic treatment is a holistic wellness method that blends science, philosophy, and the art of application.
Our modern chiropractic concepts also expand beyond typical 'cracking' chiropractic sessions, incorporating up-to-date equipment and other manual techniques.
Latest in Therapeutic Technologies
Our chiropractors focus on providing patients with the most efficient treatment plans.
We strive to be Singapore's leading provider of alternative treatments by combining safe and effective current therapeutic technologies with customised chiropractic treatment.
Enjoy Our New Patient Promo for Only $88 When You Book Online!
We know that seeking chiropractic help for the first time may be overwhelming to many patients.
Hence, we prepared a special introductory package covering almost everything you need for your first two visits to our clinic!
Here's what you'll get under this special package:
Relieve pain, restore your body's natural function, and avoid surgery with our Signature Functional Correction Method (FCM) (*U.P. $80)
Get spot-on analysis and professional advice on what's causing the pain and how to treat it with our Doctor's Consultation + Examination (*U.P. $108)
Break down stubborn muscle knots and old scar tissue with our Doctor-Directed Soft Tissue Mobilization (*U.P. $50)
Schedule your appointment right now & we'll EVEN throw in these bonuses for FREE, worth up to an additional $150!
Calm down and relax with our soothing pre-treatment therapy (ATT-300 Roller Bed Massage) (*U.P. $25)
Get a FREE Follow Up Consultation + Xray / MRI Review (*T&C applies) (*U.P. $50)
PLUS 1 Additional Bonus Therapy, tailored specifically to you by Dr. Mike, after your consultation!
Relieve pain and inflammation with our Radial Shockwave Therapy
Accelerate tissue healing and reduce pain with our Cold Laser Therapy
Strengthen injured muscles and ease muscle tension with our Electric Muscle Stimulation
Get ALL these for just $88 (originally priced @ $388) when you pre-pay online.
Don't miss out on this amazing deal to realign your body back to its natural state!
About Us

Elite Spine Centres – Chiropractic Singapore
Elite Spine Centres is a unique chiropractic clinic founded by Dr Michael Bryant (Chiropractic, USA).
As an experienced chiropractor with a broad, multidisciplinary background, Dr Bryant advanced the chiropractic industry in Singapore with his innovative Functional Correction Method (FCM).
This approach allows our experienced chiropractors to provide treatment that is explicitly catered to meeting your health goals by combining chiropractic techniques, soft tissue therapies, and functional rehabilitation with relevant lifestyle modification advice.
However, we understand that chiropractic is still a less-understood discipline in Singaporean society.
In fact, many of our chiropractic patients come in unaware that the range of problems they're suffering from often stems from spinal misalignment and poor biomechanics and nervous system function.
That's why we aim to provide accurate and easy-to-understand information about chiropractic concepts and common health issues.
So, if you're looking for Singapore pain solutions that are accessible and also one that can address the root cause and relieve symptoms, you've come to the right place!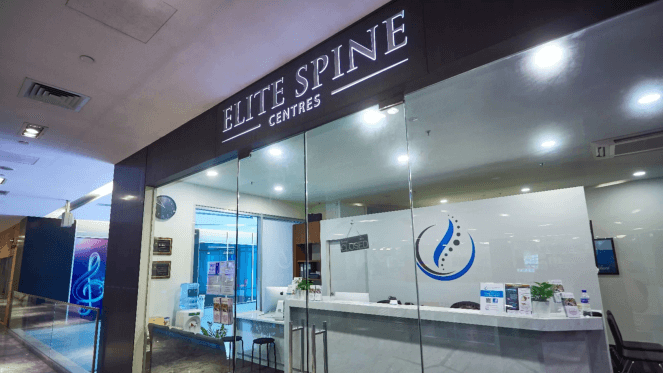 Hear What Our Patients Say
My husband has been dealing with lower back pain for years. Did some research online and made an appointment with Elite. This was about 3 years ago, and my husband is still with Dr Michael. 🙂
I found out about Elite Spine Centres after struggling with neck and shoulder pain and migraines. I have never tried chiropractic before. I had my own doubts and concerns. But decided to give it a try anyway based on the good review from Google. From the first moment I reached out, the team has always been very helpful and friendly. I came with lots of questions about my condition as well as the chiropractic itself. Dr. Mike understood my concern. He patiently explained every time I have questions, about my progress and also any other symptoms/sensation that I noticed after starting treatment. At the initial process, he gave a gentler adjustment, until I was more accustomed to the experience. He even went the extra mile to provide me with resources to help me exercise/train my shoulder. The comprehensive treatment, stretches and exercises given to me helped my symptoms a lot. They haven't completely gone away as this is a long process. But I haven't taken any painkiller again since then. Overall, great experience. I've even recommended this place to friends are experiencing similar issues. Thank you Dr. Mike and team 🙂
Very professional and caring team. Mum's spinal issue improved after trying all sorts of therapy elsewhere. Knee problem has always been an issue too and i have seen great improvement.
Since am working in healthcare industry for 30+ years, rarely I will comment on medical treatments & Outcomes due to lot of unknown factors. However, this time I felt compelled to write this review for sharing my personal experiences with Dr Mike and his professionally trained team from Elite Spine Care centre. First, up all I have had a pleasant treatment and impressed with customized therapy and clinical services provided over 16 sessions at timely manner. They never acted like they didn't have time for me. I received extensive help at any time from Dr Mike and all clinical and admin staffs, which I really appreciated. Since am in Technology side, my job required extensive work on IT systems, cause of that end of the day I used to have severe pain on my right neck, right shoulder and right leg. I got this pain from late 2015 when I attempted to lift a heavy object Since then I had a weaving Scapula on right shoulder & radiating pain on right neck and arm. I had numerous number of consultations with Ortho and spine specialists, MRI and CT studies and Physiotherapy sessions start from 2015. However, pain had increased steeply and even led to muscle loss on my right arm and shoulder joints. I could not bear the pain and decided to search for alternate treatments such as Ayurvedic, Traditional Chinese massage, accupuncture, etc at various places. By God's, grace one of my friend introduced Dr Mike and intially signed up for 16 sessions at discounted and offordable price I would like to say what a positive experience I had with Dr Mike and his team. They explained everything to me and made every visit more comfortable and worry free. After 4 sessions, I have realised the benefits and now I do not have much pain and recovering from muscle loss and scapula weaving. I have planned to extend the treatment for another 1 year for stabilise the condition. Right now am looking forward to have regular session with Dr Mike and his team. Once again my sincere thanks to Dr Mike, his therapists and all Clinical and administrative staffs for the respect and care that you have showed me. You are always very special people in my heart
Dr Mike and the Elite Gang have been amazing hosts in my chiropractic journey. Dr Mike often emphasises that chiropractic isn't a one-day miracle cure. Chiropractic is about the re-introduction of movements in which the body has not utilised and maintaining them. In the beginning, I was looking for a treatment that would help elevate the ache between my shoulder blades from physical activities. Dr Mike provided a fluid program which resulted in an improvement on my shoulder mobility and the ache reduced gradually. Eventually, my aim is to be more aware of my body structure and search for methods to improve muscle recovery after intense physical activities. Armed with skilled hands, new technology and a friendly, caring team, Elite Spine has provided me with an amazing care in my recovery and fine-tuning of my body. Thanks ya'lls!!
I had severe aching from the lower back down to my feet, it was so bad that I absolutely needed a massage almost everyday. Just a few sessions at Elite Spine made a huge difference and I could now walk/ stand for a long time and run abit without experiencing much soreness. Sleep quality also improved. I also like that there were home stretches recommended to improve condition and body posture. Doctors and staff there were very friendly, I could bring my toddler with me when needed. A tremendous improvement in quality of life, thank you!
I am very thankful that my son, Ryan, also client there, recommended me to Elite Spine Centre. I have undergo the treatment for my lumbar stenosis for slightly more than a month & I am able to stand & walk longer with much lesser pain. Dr Mike & Dr Fraser, and the team are very friendly and professional in dealing with the treatment/ providing services. they provide valuable advice and they do NOT do hard selling. The treatment they provided is complete treatment for the whole body spine with different type of treatments that tailor to your issues. Thank you very much.. Henry Loh
I am very thankful that I have came across this Chiropractor Centre that I have undergo the treatment for my stiff neck and shoulder. I been through few chiropractor centres in Singapore and I would said that this centre that you do NOT want to miss. Dr mike and the team is very friendly and professional in dealing with the treatment/ providing services. they provide valuable advice and they do NOT do hard selling. The treatment they provided is complete treatment for the whole body spine with different type of treatments that tailor to your issues..
Elite Spine Centre is one of the best & most well-equipped chiropractic centre located in SG. Dr Mike is extremely professional & well versed in his field. Having a vast knowledge & experience, he is able to diagnose the root of the issue & work up a treatment plan aiming towards having a lasting recovery instead of just simply "cracking" a few bones to treat only the symptoms temporarily. The team of awesome ladies at Elite Spine Centre, ever friendly & approachable, is always there to ensure that the patient's treatment runs smoothly throughout the whole process. Most definitely recommend anyone seeking chiropractic treatment to visit Elite Spine Centre. Thank you Dr Mike & the awesome team of ladies at Elite Spine Centre 🤙🏾
Nastassja Conning
2023-01-04
Dr Mike and his team are just fantastic in every way. I've been to other chiro's in the past and nothing compares to elite spinal centre! Dr Mike genuinely cares about what the issue is, how you're feeling and the best way to get you better. Above this, his team are incredibly kind, caring and just make you feel at ease. Could not recommend them enough.